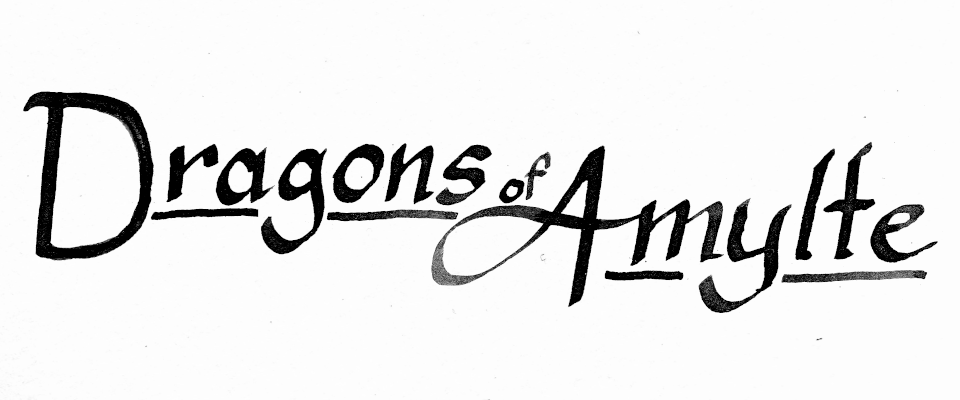 Dragons of Amylte
Play in the World of Heroic Chord
Dragons of Amylte is a family game of tender roleplaying set in the world of Heroic Chord, called Amylte.
If you're curious about the world and its many creatures, you can find the playtest manual for free here, and the hand-painted version here!
A World Of Possibilities
The dragons of Amylte (a-MILL-tuh) are expert shapeshifters, fearsome apex predators who can take on any form they like, complete masters over their own bodies.
At least, the adults are. The children are awkward little wiggly wyrms with messy manes and brightly-colored scales, trying to learn all the many different shapes the world has to offer them.
You will need:
At least two players, one of whom is confident enough with this game to be the storyteller.
At least four six-sided dice, or a dice roller
Poker chips, mermaids' tears, or other small tokens
Paper and a pencil
You may want:
Snacks
Art supplies to draw your dragon or their shapes
One of you plays as the storyteller, setting the scene and putting challenges in front of players. The rest of you play as young dragons exploring the world, trying to learn new shapes. You always have access to your normal shape, that of a serpentine dragon up to three feet long, with fearsome talons and soft, fluffy hair. You also already know two other shapes
Purchase
In order to download this game you must purchase it at or above the minimum price of $4 USD. You will get access to the following files:
DragonsOfAmylte.pdf
11 MB
DragonsOfAmylte_smaller.pdf
6 MB