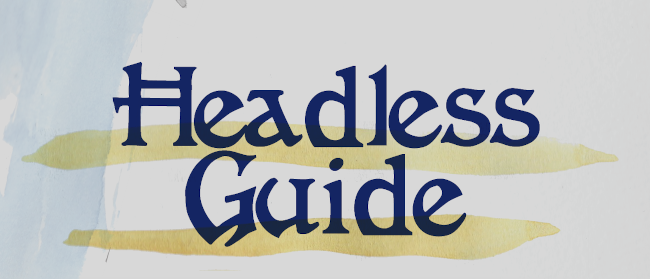 Headless Guide
It is said in Nova Scotia that, when pirates decided to bury treasure, they came ashore with only a handful of men. The Captain, of course, and two or three men he trusted.

And one stranger.
It is said that, once the treasure was safely buried, the Captain would ask who wanted to stay behind and guard it. In the stories, the stranger volunteers, hoping to take the treasure and run.
So, the stranger is beheaded on the spot, their ghost left to haunt the place and guard the treasure for centuries. According to the stories, the stranger is bound to the place now, unable to leave, rest, or move on.
Unless, of course, someone were to discover the gold they have been guarding. Unless they could find some way to convince someone, anyone, to face their fears, head out into the night, and claim the blood gold for themselves.
And, on this point the stories are clear: it must be done in complete and utter silence. No matter what one encounters on the dark roads, in the woods, on the cliffs, or by the treacherous seashore, the hunter must speak not a word. If they do, the treasure, and perhaps more, is lost and the ghost is resigned to wait, and guard, for what must feel to the dead soul like an eternity.
Headless Guide is a game for a single person. It can be a simple solitaire card game or, if you prefer, a map-making game.
Follow the spirit of the stranger to riches - if you can keep silent and keep your courage about you.
Purchase
In order to download this game you must purchase it at or above the minimum price of $6 USD. You will get access to the following files:
HeadlessGuidePrint.pdf
3 MB
HeadlessGuidePages.pdf
4 MB